Bottom line, none of us are perfect and to quote a favorite expression of mine about 'failure' – if we are not making mistakes we are not taking risks and definitely not learning anything.
Sometimes projects go buttery smooth with everything falling into time and place EXACTLY as planned. However, more often than not, we hit speed bumps along the journey and from time to time even project failures.
It's how you react to the failure that marks you out as the professional. Here's some advice on how to make that failure into a win..
Speak wisely about project failure & be winning:
BY LINDSAY SCOTT
Q: I want to make a great impression in an upcoming interview for an internal role in a different department, but my current department has had major project failures this year. How can I best use the bad experience in the interview?

A: If the project failures have been high profile, the interviewers will be interested in learning more about them. Your response should be akin to how you answer the traditional interview question, "What are your strengths and weaknesses?" Everyone knows people aren't perfect, and the same goes for projects.

First, when the question about failure arises, relax. Your answer can demonstrate you're ready for the position. I always look for project managers who have experienced failure. Without that learning experience, how can they ever be prepared for when it inevitably happens?

Actively demonstrating the lessons learned is a great way to talk about project failure—but do it professionally rather than emotionally. Avoid the blame game, because your interviewers are likely to know the employees involved. Instead, talk about people in more generic terms such as "the client," "users" or "management."

Then get more specific on project details, such as risk management issues or process problems that show the causes of the failures. And finally, describe what you did to right the ship—or portray what you would do to correct the same problems in the future.

Never guarantee similar issues won't happen again. The interviewer wants assurance that you can handle projects that are not all smooth sailing and that you can draw on your experiences to navigate choppy waters.
Don't hide from 'failure'
A debrief of a project failure is an opportunity for you as a Project Manager to display your skills at figuring out where things did not go as planned and provide you with the knowledge and experience to establish systems that will prevent a repeat of the occurrence.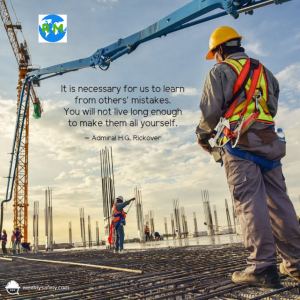 Article inspiration and Source: No pain, no gain
Scott, L. (2014). No pain, no gain. PM Network, 28(2), 22.